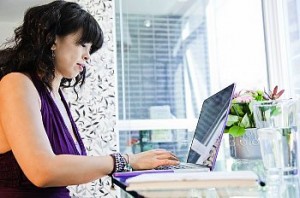 In a new study by messaging service provider HeyWire Business, over half of the 700 respondents were more likely to use texting as their main method of accessing customer support. The survey results indicate a significant interest of consumers in today's tech-savvy world to use text as a way to raise awareness of customer service issues.
Among people ages 18-34, 53 percent of consumers seeking customer support prefer using some form of electronic media – text, Web chat, email or social media – instead of picking up the phone and making a call. With younger Americans using text as a primary way to engage with brands and businesses around the world, this trend is expected to increase in popularity.
The Haywire research study also showed that consumers appreciate the opportunity to have a direct connection with customer service representatives. The following statistics demonstrate shifting attitudes among Americans as they seek guidance from both corporations and local businesses:
31 percent said text should be offered as a support option
47 percent said that texting may improve overall satisfaction with the customer support interaction
75 percent said that they would rather send and receive text message with a customer service representative than communicate with them on social media
79 percent said that the current number of customer service options was unsatisfactory
47 percent said that texting was likely to improve their customer service satisfaction
Having used texting in their business and personal lives, consumers are expecting immediate answers and real-time responsiveness to their support issues. However, with the growth of social media outlets like Twitter or Facebook, it may be surprising that 75 percent of respondents prefer to text instead of corresponding with a customer support agent through one of these channels.  Keeping in mind this recent trend, businesses and brands around the world can take advantage of this emerging opportunity.