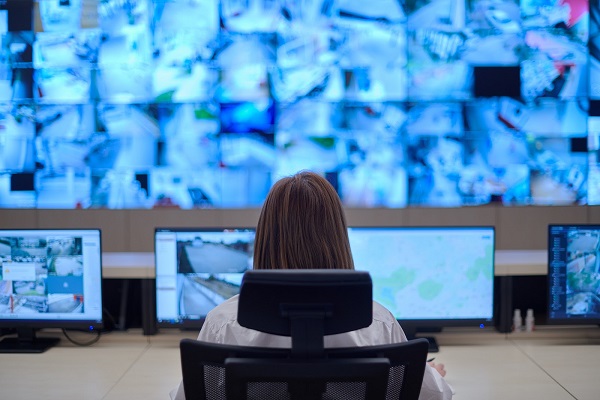 Current security camera technologies allow businesses to set up multiple cameras in different locations, which owners and managers can monitor from wherever they are, at any time, from a network-supported mobile device.
Monitoring different security cameras using different applications can be a tedious task, though. To address this, security camera providers have come up with easy-to-use applications that enable users to view and manage these security cameras from a single interface. One such application is the GeoVision's GV Edge Recording Manager for Windows, a tool designed to manage recordings from remote GV-IP Cameras and GV-Target Cameras. It is an integrated interface from which you can access live views, enable recordings, play back videos, and view storage space without checking on each host´s web interface. The Windows Operating System makes it extremely user-friendly. 
Live view options
GV Edge Recording Manager's live view options can be configured depending on how many security cameras users want to keep track of; you can view 4, 6, 8, 9, 10, 13, 16, 25, 36, 49, and 64 security cameras simultaneously. Note that viewing more than 32 security cameras at one time requires a GV-USB dongle.
You can easily group security cameras you frequently view and switch from one group to the other by clicking the Favorites button. You can also expand a live view to fit the entire screen of your selected monitor and take a snapshot of all currently open cameras.
Audio options
Audio does not play by default, but this feature can be enabled with a simple right-click on the security camera you want to listen to.
Assigning recording to NAS servers
NAS servers are storage devices connected to a network that allow storage and retrieval of data from a centralized location. Through the GV Edge Recording Manager, you can have GV-IP Cameras or GV-Target Cameras record to NAS servers of your choice and also view the storage information such as the occupied space and remaining space. 
Other key features of the GV Edge Recording Manager include:
Display up to 32 channels for free, up to 64 channels using a GV-USB dongle

On-demand display for dual channels

Fisheye dewarping

PIP/PAP view

Manual snapshot

Enable and disable host recording for GV-IP Devices

Host storage assignment to NAS servers for compatible GV-IP Devices

Remote playback

Batch IP address assignment for GV-IP Devices

PTZ control

Two-way audio

Import and export of system configuration

View storage information (free and occupied space) for GV-IP Devices
If you're planning to upgrade your existing security camera system, get in touch with Nashville-based ICU Security's highly qualified team today. ICU Security only uses products that are designed to last, with the service to make it so. Request a live demonstration of their security camera systems and find a solution that meets your needs.
Established in 1999, ICU Security is a Nashville-based security camera installation company serving communities in Brentwood, Murfreesboro, and Franklin, TN. Get in touch by calling (615) 786-0912.