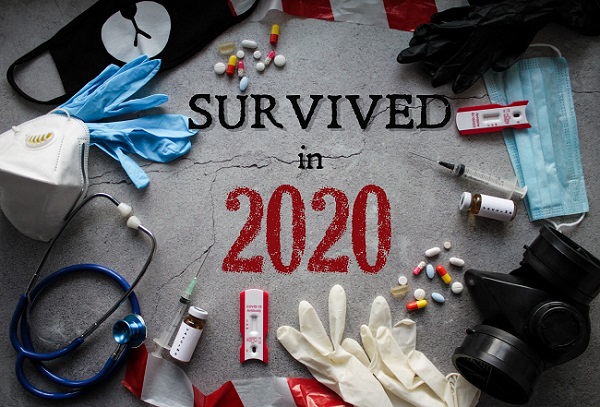 The year 2020 has definitely been an unprecedented one for PR firms in Raleigh, NC and beyond. It was a year headlined by massive changes and one pivot after the other. What have we learned from this past year, and how do we leverage those learnings to successfully navigate through the opportunities and challenges of 2021? Here are some key takeaways from all of us here at McKeeman Communications.
What we learned in 2020: It's okay to be vulnerable.
Businesses are being innovative, thinking out of the box and venturing beyond their comfort zones, doing whatever it takes to survive. Clients have learned to adapt to the current landscape, supporting local heroes when sales have been cut in half and rolling out programs that in normal situations would take months – even years – to take shape. 
These unprecedented times have given us permission to be vulnerable. We've learned that telling emotionally-engaging stories that resonate with audiences prompts positive action. Share stories on how COVID-19 has truly affected your business, the steps you're taking to protect both employees and customers, and how people can show support for you and other local businesses during this time.
Virtual events are in.
Forbes earlier reported that virtual events were up by 1000%. Schools, sports, and even nonprofits have ventured into virtual hosting. Reliable technology and a short but entertaining program are keys to a successful virtual event.
Be where your market is: in social media.
A 2020 Harris Poll revealed that between 46% to 51% of adults in the US were using social media more than they were before the pandemic. They use social media to get news updates, connect with friends and family, and shop. If you still aren't into social media yet, now is the perfect time to jump right in. Increase your chances of social media success with these steps:
Develop a social media calendar. Don't just focus on selling – focus on your people, your customers, and telling your story.

Create compelling visual content. This could be images, graphics, or, even better, video, as it has the highest organic reach.

Invest in social media ads. Fewer than 5% of your followers will see your average organic post. Ads can be targeted toward relevant audiences; this helps cut through the clutter and introduces your content to an even bigger market. 
Acknowledging the pandemic, having an action plan, and following through with that plan will help ease customer fears.  
Even if no one in your company has it, or has come in contact with COVID-19, it doesn't mean you shouldn't address its potential impact. Acknowledging that you have control over your business' situation creates confidence for others, from your employees to your customers.
By putting together a plan focused on preventive measures against the virus, your leadership team can help gain employee trust. Ensure that this plan is shared by everyone within the organization. Your customers will likewise be thankful that an issue that feels like an elephant in the room is being confronted, addressed, and dealt with. 
Acknowledgment, taking responsible action, and following through on action plans offer the most effective way to navigate a crisis. While we can't always see a crisis coming, we can be prepared for them, and sometimes even avoid them altogether.
Public relations strategies in 2021: What lies ahead?
Accept the fact that it's still not business as usual.
We have, and still are, going through some really challenging times. The world around is changing by the hour. The future remains uncertain, and that's okay. Embracing this reality allows you to meet customers and key audiences where they are. 
Now is not the time to sell. 
Traditional marketing during these times is just white noise and can be perceived as thoughtless, unsympathetic or opportunistic. Regroup and consider how your messaging will land in today's climate. Adapt your messaging specifically for each channel you're using.  
Be there for your customers. 
You may have a great product, a great experience, or the next big thing – but that might not be what your customers need right now. Understand what their real needs are and help them address those needs.
How you communicate in this new normal speaks volumes, now and in the future, and can set you up for success. Authentic empathy will actually strengthen your customer relationships. 
Prepare a crisis action plan.
Consider the following questions:
Does your company have a documented crisis/issues action plan that's shared by all?

If you don't have one, start by meeting with your leadership team to discuss the top three to five recurring issues your organization has been facing that you'd like to address.

Do you have a crisis management team?

Who in your company is consistently involved when a crisis or issue hits? If it's your sole responsibility to do this, that needs to change. And fast.

Is your company's mission, core values, and messaging shared by everyone on your team?

It's essential that your employees share consistent messaging and live and breathe your core values. This needs to start from the front lines.
Recognized as one of the leading PR firms in Raleigh NC, McKeeman Communications is an independent PR agency working with companies that are experiencing rapid growth or change.  We help localize and share messaging that builds awareness and trust for their brands. Visit our website to learn more.