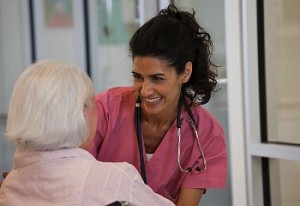 According to Stephen Samuelian, Nursing Home Compare has come under recent criticism with complaints that some highly rated nursing homes have had numerous problems and face fines.  Starting immediately, the federal government now requires nursing homes to do more to simply receive higher quality scores.  Below, Stephen Samuelian explains the new measures and what they mean for nursing homes across the country.
Q: Thank you for being here today, Mr. Stephen Samuelian.
Stephen Samuelian: It's my pleasure.
Q: What exactly is "Nursing Home Compare?"
Stephen Samuelian: Nursing Home Compare is a government website to help consumers evaluate nursing homes. It rates more than 15,000 nursing homes in three broad categories. The website gives grades to nursing homes in the form of one- to five-star ratings.
Q: What categories are the ratings based on?
Stephen Samuelian: The ratings are based on three things: staffing levels; quality measures, and the results of periodic independent inspections by state health officials.
Q: So, of the three, only the inspections are independent assessments?
Stephen Samuelian: Yes. The others rely on data reported by nursing homes.
Q: Doesn't the system's reliance on self-reporting make scamming too easy?
Stephen Samuelian: There have been concerns that high scores were too easy to achieve. About 55 percent of the nation's nursing homes had overall scores of either four or five stars in January. Only about one-third of them got four or five stars on the website for third-party inspections rather than self-reported data. But when you look at the quality scores portion, 80 percent of homes are four- or five-star rated.
Q: What does a five-star rating say about a nursing home?
Stephen Samuelian: A five-star rating means significantly above average. This ranking validates the quality of care and the level of outstanding service a nursing home delivers.
Q: What measures go into quality care?
Stephen Samuelian: Quality care factors in how many patients developed bed sores or had serious falls. This score will now also count the percentage of residents given anti-psychotic drugs.
Q: What information does the staffing rating offer?
Stephen Samuelian: The staffing rating has information about the number of hours of care provided on average to each resident each day.
Q: What do the recent changes mean for nursing homes?
Stephen Samuelian: The changes mean many homes could drop a star or more from their January levels, even though nothing may have changed.
Q: How can consumers get the most out of Nursing Home Compare?
Stephen Samuelian: Consumers should use this web site together with other sources of information for the nursing homes, including a visit to the nursing home and state or local organizations, such as local advocacy groups.
Q: Why do you think it's important to rate nursing homes?
Stephen Samuelian: Decisions we make about our loved one's health are among the most important ones we make, yet most of us have little objective information on which to base these decisions.
Q: Thank you, this was very informative.
Stephen Samuelian: Thank you for having me.