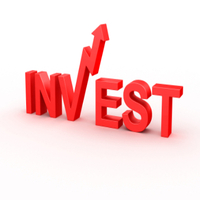 According to entrepreneur Sandra Dyche, certain types of projects are most likely to attain EB-5 financing. Sandra Dyche outlines a few significant project qualities and explains how entrepreneurs can make the most of this unique opportunity.
A Gathering of Experts: What is the most attractive quality in a project?
Sandra Dyche: A number of key qualities appeal to EB-5 investors. Generally, EB-5 investors prefer projects that will create a significant number of excess jobs than required by the USCIS.
A Gathering of Experts: What role does a regional center play?
Sandra Dyche: Regional Center is the fulcrum for the EB-5 program and throughout its process. Projects that have received sponsorship from a regional center, or from financing centers such as CapSpan, get pushed to the top of the page. Regional centers have gained in popularity and success in the last five years.
A Gathering of Experts: Are there other factors involved?
Sandra Dyche: The process runs a lot more seamlessly if the project developer possesses an excellent track record. He or she should have been proven to be able to finish the project successfully until the EB-5 investor receives a permanent green card and the original investment is repaid fully at maturity.
A Gathering of Experts: What are the best types of projects?
Sandra Dyche: Typically, a real estate project is the most attractive option while investors seek a hard asset. In most cases, an investment is hard to finance unless one of two things exists: firm contracts that demonstrate profitability, or real estate assets with various possible purposes.
A Gathering of Experts: Do the projects produce a good number of jobs?
Sandra Dyche: Very much so. Projects that can produce a greater number of jobs than the minimum requirement are viewed favorably. Projects that must have significant construction, or ones with a construction period lasting more than two years, are the most likely base for these jobs.
A Gathering of Experts: Why are these particular factors important?
Sandra Dyche: It's smart to underestimate the number of jobs that a project will produce. USCIS holds an inconsistent standard in terms of counting tenant jobs. Often job reductions will take place during the term due to manufacturing and operating services being outsourced. The more jobs produced in the project, the better.
A Gathering of Experts: In your opinion, Sandra Dyche, is there anything else to note?
Sandra Dyche: Most of all, projects will get a green light if they have a better possibility that the principal will be repaid by the close of the EB-5 term, which is bolstered by a private investor's or developer's guarantee.