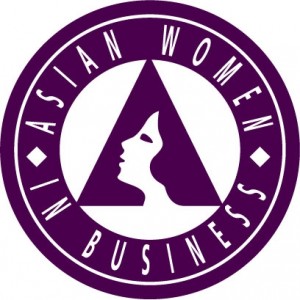 Sandra Dyche Kim has personally experienced the many benefits of membership in Asian Women in Business (AWIB). Sandra Dyche Kim believes it's a great resource for both networking and education for the Asian business community. Sandra Dyche Kim is frequently asked whether the organization is a valuable tool for Asian women in the New York City area. To help facilitate these questions, Sandra Dyche Kim recently spoke with A Gathering of Experts about AWIB membership.
A Gathering of Experts: Why should I join AWIB?
Sandra Dyche Kim: There are numerous benefits, including regular workshops and other opportunities to meet others in the business community. Whether you're a small business owner or a working professional who simply wants to make valuable connections in the community, it's a great way to accomplish those goals.
A Gathering of Experts: What if networking isn't my goal?
Sandra Dyche Kim: AWIB has plenty of educational benefits for business professionals, including informational workshops. Some people attend simply to be around other Asian businesswomen in a supportive environment. We have an extensive resource library on our website geared toward helping female entrepreneurs succeed.
A Gathering of Experts: What other benefits does membership afford?
Sandra Dyche Kim: In addition to workshops and one-on-one mentoring, AWIB members also have exclusive access to a members-only area of the website where they'll find helpful tips and information. We also regularly receive members-only invitations to special events, including attendance at mayoral events. Members receive discounts on event tickets, dining out, and shopping, among other benefits. We have an annual awards gala in which we recognize the extraordinary accomplishments of our members. This is not only our main fundraising event, it also gives members a great opportunity to support each other.
A Gathering of Experts: How do I join AWIB?
Sandra Dyche Kim: Interested members can sign up at the AWIB website, awib.org. Membership is open to Asian and Asian-American businesswomen and students.
A Gathering of Experts: How much does membership cost?
Sandra Dyche Kim: Dues are $50 per year for full-time students and start at $175 annually for individuals. They may be paid on the website through a credit card or by mail with a check. Annual dues go toward operational costs and funding the many events AWIB supports.
Sandra Dyche Kim is one of two people serving as managing principal of CapSpan. Since 1981, she has served as a member of the board of directors for Chemical Bank.