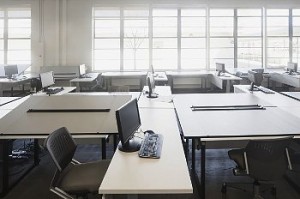 Although it may seem more challenging than ever to provide a quality education while keeping costs low, many colleges and universities across the country are succeeding on both counts.
Based in Washington, D.C., Kiplinger is a publisher of personal finance advice and business forecasts, available in software, video, audio, online and print products. The company's yearly list ranks the top 100 liberal arts colleges and 100 private universities. The total ranking points were divided by cost criteria (45 percent) and quality criteria (55 percent).
The colleges on this list exemplify the key attributes that students and parents are seeking in higher education, including student indebtedness, financial aid, cost, academic support, four-year graduation rates and competitiveness.
Kiplinger representatives say that all colleges and universities on the list fall within the definition of value – an affordable education with quality instruction.
Competitiveness
Kiplinger included admission rate and yield as the two primary factors while also considering the number of incoming freshmen who scored highly on the ACT or SAT.
Graduation Rates
The four-year graduation rate of each institution is assessed to determine the percentage of students who receive their undergraduate degrees within budget and on time.
Academic Support
Freshmen retention rate and students per faculty are the key measures in this field.
Financial aid and cost
Colleges and universities with the lowest total cost (books, room and board, fees, tuition) scored favorably.
Student Indebtedness
Schools that held a lower average student debt were rewarded, with factors including the percentage of borrowers among the student body.
Top Private Universities
No. 1: Princeton University
No. 2: Yale University
No. 3: Harvard University
No. 4: Rice University
No. 5: Duke University
No. 6: Vanderbilt University
No. 7: California Institute of Technology
No. 8: Massachusetts Institute of Technology
No. 9: Stanford University
No. 10: Dartmouth College
No. 11: University of Pennsylvania
No. 12: Cornell University
No. 13: Brown University
No. 14: Emory University
No. 15: University of Chicago
No. 16: Georgetown University
No. 17: Johns Hopkins University
No. 18: University of Notre Dame
No. 19: Washington University (St. Louis)
No. 20: Northwestern University
Top Liberal Arts Colleges
No. 1: Swarthmore College
No. 2: Washington and Lee University
No. 3: Wellesley College
No. 4: Haverford College
No. 5: Pomona College
No. 6: Amherst College
No. 7: Vassar College
No. 8: Bowdoin College
No. 9: Williams College
No. 10: University of Richmond
No. 11: Colgate University
No. 12: Middlebury College
No. 13: Davidson College
No. 14: Hamilton College
No. 15: Colby College
No. 16: Macalester College
No. 17: Hillsdale College
No. 18: Grinnell College
No. 19: Barnard College
No. 20: Bates College