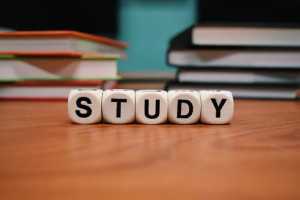 If you are a parent struggling to figure out why your child is not responding to your constant pleas for a behavioral change, keep reading. We recently sat down with administrators from Currey Ingram Academy, a private school located in Brentwood, Tennessee, who tell us that reframing a child's consequences is an effective approach to teaching new behaviors. Keep reading to find out some ways this academic institution helps their students evaluate their own actions.
Q: Good morning, we want you to know we appreciate you taking time out of your day to sit with us.
Currey Ingram: It is absolutely no problem. We are happy to talk with you.
Q: We wanted to reach out to you about discipline. Many parents today struggle with how to show their children – particularly teenagers – that their actions are not acceptable. One of our readers mentioned that they have seen a huge change in their 16-year-old since enrolling them in your school. Can we talk about how your staff and teachers approach the issue of behavioral modification?
Currey Ingram: Absolutely. First, it is important to know that we believe young learners respond best to consequences as opposed to discipline. What this means is that undesirable behavior creates an effect they can relate to their original action. For example, if a student is running through the hallways, a possible disciplinarian action would be detention. A consequential action would be that they must practice how to move throughout the hallways.
Q: In other words, they have to be logical and stem directly from the situation?
Currey Ingram: Yes, you could say that. We try to take a three-step approach toward issuing consequences. The first is that they have to be known ahead of time and communicated clearly. The next is that they must be logical and natural, such as in the example above. Finally, we also prioritize reinforcing positive behaviors with positive consequences.
Q: How do you communicate the potential consequences of an action without knowing how a student might react in a particular situation?
Currey Ingram: Since we run a private school, we have a fairly predictable routine. One tactic we can employ is to let students know that we expect their full attention during a lecture, for example. We would tell them before speaking that disruptive behaviors will be met with X consequence from the teacher or staff member in charge. We also have a list of rules that our students are expected to follow, and we look at each student on an individual basis to determine what consequences might be best geared toward their needs and personality.
Q: Why is it important that consequences relate to the infraction?
Currey Ingram: Every action creates a cycle of cause and effect. Humans learn from an early age that if they do one thing that something else happens immediately after. We do not lose this instinct as we age. So now, as teenagers, our students are still learning that everything they do triggers a response. Whether you are in a public or private school, students interacting with each other have consequences. For example, Student A says something hurtful to Student B. As a result, Student B ends their friendship. This is a natural and logical consequence. It makes sense to take the same approach when working toward the goal of behavioral modifications.
Q: You asserted earlier that Currey Ingram also prioritized positive consequences. Tell us a bit about that.
Currey Ingram: Because we are a private school, we have the authority and ability to offer numerous positive outcomes in response to desired behaviors. In other words, when we see a student doing something they should do, we want them to know that we recognize their good behavior.
Q: Give us some examples of a positive reinforcement strategy.
Currey Ingram: For younger students, we might offer stickers or small toys as a tangible reward. Older students may enjoy perks, such as having a few extra minutes of video game time. Our private school campus in Brentwood also offers a boarding option, so many of our high school scholars are with us around the clock, which gives our staff an opportunity to further reinforce positive behaviors outside of school hours. All of our students – and most children in general – respond well to social rewards, which might include praise or recognition.
Q: How do you help your students learn to recognize their own positive behaviors?
Currey Ingram: That is a great question. One way we do this is by being very mindful of how we phrase verbal recognition. Instead of simply saying, "You did good work today!" we might say, "You worked very hard on your project, you must be very proud of yourself!" 
Q: So you are reframing the praise?
Currey Ingram: Absolutely. Similarly, by reframing consequences as more of a learning experience than a disciplinary action, we hope to get through to our students in a way that will be lasting and impactful.
Q: That is very interesting. Before we close, can you tell our readers a bit about your program?
Currey Ingram: Currey Ingram Academy is a private school located in Brentwood, just outside of Nashville, Tennessee. Our educational facility caters to students with learning differences, such as ADHD and dyslexia. We take a comprehensive approach to helping to develop appropriate and responsible behaviors both inside and outside of the classroom. We know that each one of our students has the potential to achieve more than they give themselves credit for. By illustrating cause and effect for all behaviors, we believe that we can help these students by empowering them to take control of their actions before they happen. To learn more about Currey Ingram and how this private boarding school can help your child, visit https://www.curreyingram.org today.