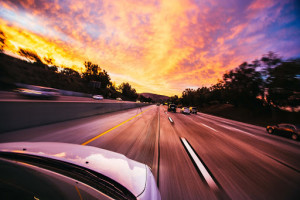 While summertime is traditionally an opportunity to let your cares wash away with the ocean waves, life must go on. And, part of this means ensuring that your vehicle is in top shape regardless of the season. We recently sat down with the car guys at GPO Tuning to discuss a particular brand of vehicle and how the summer sun can affect its performance. If you own an Audi, you'll want to keep reading for advice on how to treat your ride right as temperatures continue to rise.
Q: Thanks for joining us today. With a heatwave taking over most of the US, we thought it would be a great time to bring up the all-important topic of car care during the summer. Specifically, we are interested in Audi service as many of our readers are import enthusiasts.
GPO Tuning: Absolutely. We think that it is important that car owners know how to care for their vehicle, regardless of brand. When we do Audi service in Nashville, we try to take the time to explain to our customers why it's so important to understand the subtle nuances of their make and model.
Q: Why is that important?
GPO Tuning: Each manufacturer has a different set of parameters upon which they design, refine, and construct their vehicles. Because of this, no two cars are exactly alike. When you drive a vehicle with a higher price tag, it pays to know how to care for it.
Q: Let's talk about summer maintenance. What's the most important thing you can do if you drive an Audi?
GPO Tuning: The first thing you want to make sure of is that your engine's cooling system is operating efficiently. Summertime Audi service in Nashville, where the heat index can easily top 105° during July and August, means having the coolant system flushed and replacing the antifreeze regularly.
Q: That makes sense. What other systems require special care?
GPO Tuning: The AC system for sure. Nobody likes to get into a hot vehicle, and it is especially unpleasant when the air isn't working. More importantly, however, considering the heat index we just talked about, a person could quickly overheat in a vehicle where they cannot escape high temperatures.
Q: What are some signs that the AC is not working?
GPO Tuning: Obviously, if the air blows hot despite being set at the lowest possible temperature. Unfortunately, many car owners mistakenly assume that their AC system simply cannot cool the vehicle when it's hotter than 85°. This is not true. Any vehicle that does not cool off within a few minutes should be taken into a shop that specializes in, in this case, Audi service. Nashville won't break through the heat until late September and there is no reason to suffer until then.
Q: Is there anything a vehicle owner can do to keep the interior temperature down?
GPO Tuning: That is a great question. The answer is to park in the shade if possible. If not, an inexpensive sunshade, which you can pick up at any auto parts store, can keep it more comfortable. 
Q: What is another Audi service that Nashville owners should consider?
GPO Tuning: We like to remind people to have their air filter checked and, if needed, swapped whenever they have an oil change. The air filter in an Audi was designed to ensure efficient airflow throughout the car. People with allergies should take special caution to ensure the air filter is changed as soon as it gets dirty since it will no longer be effective at reducing airborne irritants in the cabin.
Q: This is all really great information. Do you have anything to add?
GPO Tuning: We talked mostly about keeping your car comfortable and operational. But, there are other aspects of Audi service. In Nashville, this means keeping your vehicle clean. Even high-end paint is not immune to the effects of dirt being caked and baked on to it. A car wash once per week will keep your investment looking at its very best.