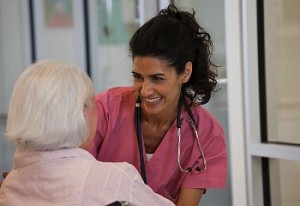 According to Stephen Samuelian, Nursing Home Compare has come under recent criticism with complaints that some highly rated nursing homes have had numerous problems and face fines.  Starting immediately, the federal government now requires nursing homes to do more to simply receive higher quality scores.  Below, Stephen Samuelian explains the new measures and what they mean for nursing homes across the country.
Q: Thank you for being here today, Mr. Stephen Samuelian.
Stephen Samuelian: It's my pleasure.
Q: What exactly is "Nursing Home Compare?"
Stephen Samuelian: Nursing Home Compare is a government website to help consumers evaluate nursing homes. It rates more than 15,000 nursing homes in three broad categories. The website gives grades to nursing homes in the form of one- to five-star ratings. [Read more…]