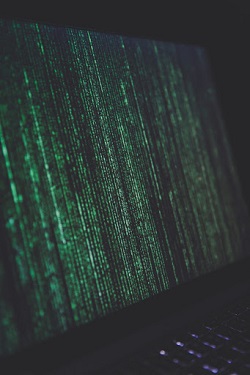 As technology becomes more and more integrated into the workplace, cybersecurity attacks are quickly becoming a seemingly everyday occurrence. Even if you have cybersecurity service in place, your Nashville business is – and will always be – a target. And your first line of defense is your employees.
Sadly, nearly half of all American workers are woefully undertrained. Even more alarming, approximately 8% of the nation's employees have received no training at all. The vast majority of these are employees of small businesses, which are the most vulnerable to digital infiltration. Cybercriminals are fully aware of this training deficit and use this knowledge to find your business's weakest link.
How Do They Do It?
As Nashville's leading cybersecurity service, ImageQuest receives many questions about how, exactly, cybercriminals know which businesses to target and how information is accessed. The truth is that the people carrying out cybercrimes can tell very quickly which companies are an open smorgasbord of information. They do this by creating scenarios where an employee may feel comfortable giving out personal or business information. One example is a phishing email. This is a type of communication sent to resemble an incoming message from a trusted person or partner. 
As an example scenario, let's look at ABC Inc. Jane, an HR manager for Middle Tennessee's fictional ABC, Inc., gets an email from "Admin@ABCInc.com."  The message asks for her to update her payroll system login information. She clicks on a link that she believes will direct her to this system. She enters her information into a legitimate-looking form and thinks nothing more of it. The criminal who sent the message now has access to the company's financial information, employee names and bank account numbers, and anything else that Jane has access to. A cybersecurity service offering employee training in Nashville could have prevented this.
Cybersecurity Training Best Practices
Prevention is the best medicine for keeping cybersecurity attacks at bay. As a business owner, it is up to you to provide your employees with the tools they need to keep your information safe. Here are a few tips on how to get everyone up to speed and ready to combat corporate crimes in a digital world.
Do not lay blame.

First and foremost, if your company is infiltrated, regardless of reason, do not blame your staff. Accept responsibility that they may not have received the proper data security training. Use it as a learning moment.
Start training.

Contact a local cybersecurity service for training. Nashville's ImageQuest begins this process by assessing your company's current security protocols. The team then puts together a training package that covers cybersecurity from many angles.
Create awareness.

Before training begins, prioritize cybersecurity awareness. This might be something as simple as sending your employees links to recent stories about data breaches in your industry. You might post flyers in the break room or host a catered "lunch and learn" session on the subject.
Work from the top down.

Ensure that management sets the example. Your business's leaders set the tone for how everyone else within your organization views cybersecurity. 
Press for better passwords.

Email scams are not the only way criminals access your data. Another is by guessing passwords. Criminals have automated this process and can easily decipher word-only passwords. One of the most effective ways you can block brute-force attacks is by requiring passwords to be a combination of special characters, letters, and numerals. According to Nashville's cybersecurity service experts, the longer and more complex, the harder a password is to crack.
Start at onboarding.

It is one thing to train your current staff on cybersecurity measures, but if you want your new procedures to stick, they must be prioritized when onboarding new employees. Starting from day one, make sure that your entire staff – even those who do not have access to the company's networks and systems – understand the importance of awareness.
ImageQuest offers cybersecurity service for Nashville businesses of all sizes. From a security assessment to event monitoring and employee training, ImageQuest's IT Security Services are second to none. For more information or to speak with an expert, visit ImageQuest.com.