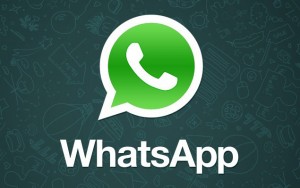 In a shocking move to outside observers, Mark Zuckerberg has given away approximately 8 percent of Facebook and forked over $4 billion to acquire WhatsApp.
The transaction occurs as Facebook experiences slower growth among its younger users.
WhatsApp, a startup company headquartered in California, offered Facebook ownership of the largest mobile messaging system in the world. It currently hosts more than 450 million users each month.  WhatsApp was created in 2009 by Jan Koum and Brian Acton.
Facebook is expected to pay $12 billion in Facebook shares, $4 billion in cash and $3 billion in stock units.
Unlike the leading social-media sites Twitter and Facebook, WhatsApp charges consumers for the services. WhatsApp currently has over 500 million consumers in 200 countries. For just 99 cents, users can send audio, video and other media messages, as well share their locations through an interactive map.